Cord Butler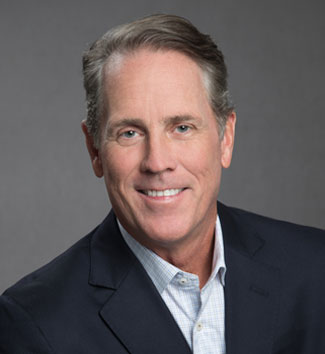 Jacksonville native and seasoned real estate professional Cord Butler is the President of The Cordell Group, a full service boutique commercial real estate brokerage and consulting firm. Butler has over 35 years of experience in both real estate and finance. His background emphasizes the critical areas of experience required of today's real estate professional in handling commercial sales, leasing, tenant representation, site selection, disposition and valuation.
In addition to owning his own business, Butler brokered with CBRE and was the Director of Real Estate for First Coast Energy (Shell Oil/Daily's), a joint venture with Motiva. Prior to that, he worked in mortgage banking and as a Commercial Real Estate Appraiser with The Rogers Appraisal Group. Having acquired a real estate background from virtually all aspects of the business, Butler has developed a truly unique skill set adaptable to a wide variety of transactions, property types and situations involving commercial real estate.


Experience
Principal
The Cordell Group
Jan 2006 – Present
Principal/Owner of boutique commercial real estate firm established in 2006 that specializes in all facets of commercial real estate brokerage including Buyer / Seller & Landlord / Tenant representation, site selection, investment sales, disposition of bank owned properties, urban revitalization/infill - adaptive reuse projects, large acreage tracts, and complex assemblages. I achieve the maximum value for clients disposing of real estate and significantly reduce occupancy costs for clients acquiring real estate with my in-depth market knowledge, financial analysis and negotiation skills covering a multitude of different transactions.
Vice President/Principal
Metrovest Properties, Inc.
Aug 2004 – Dec 2006 (2 yrs 5 mos)
Partner in commercial real estate brokerage firm specializing in sales and leasing for infill and urban revitalization areas. Specific areas included San Marco, Riverside and St. Augustine.
Director, Real Estate
First Coast Energy, LLC
Jul 2002 – Aug 2004 (2 yrs 2 mos)
Director of Real Estate for Shell Oil Partner with portfolio comprising over 200 convenience store, service station and retail properties. Actively involved in all phases of site selection from negotiation, contract administration, due diligence, site planning, permitting and closing. Responsible for critical compliance issues related to site development including zoning, land-use, concurrency and access. Experience in working on multi-parcel assemblages, ground leases, purchase options, deed restrictions, various easement agreements and rights of first refusal. Managed acquisition of new sites and disposition of second generation portfolio with cumulative value in excess of $20MM. Successfully developed strategic alliances with key developers having representative clients including Lowes, Publix, Winn Dixie, Walgreens and Eckerds/CVS.
Industrial Associate
CBRE
Jan 2000 – Aug 2002 (2 yrs 8 mos)
Represented owners and tenants in the marketing and negotiation of both sales and leases involving a wide variety of transactions on facilities ranging from 1,000 SF upward to 120,000 SF. Awarded CB Richard Ellis 2000 Rookie of the Year with over $6MM in listings.
President
Gulfstream Financial / Hometrust Financial Services, Inc.
Jan 1995 – Dec 1999 (5 yrs)
Employed as originator, manager and ultimately owner/principal of mortgage banking and brokerage operation in three states including North Carolina, South Carolina and Colorado. Responsibilities included development of budgets, office and employee management, business development and compliance issues related to operation of a mortgage brokerage.
Commercial Real Estate Appraiser
The Rogers Appraisal Group, Inc.
Sep 1987 – Dec 1994 (7 yrs 4 mos)
Completed over 250 narrative commercial real estate appraisals covering a broad spectrum of properties including retail, office, industrial, multi-family, hotel and vacant acreage. Experienced in valuation of all relevant valuation techniques and completed education credits through Appraisal Institute, receiving required experience credits toward MAI designation.
Education
University of North Florida
Coggin College of Business
BBA, Real Estate and Urban Land Economics
(1987 – 1990)

Jacksonville Episcopal High School
(1980 – 1983)
Licenses, Certifications, Affiliations
Florida Licensed Real Estate Broker
Skills
• Valuation
• Contract Negotiation
• Due Diligence
• Disposition
• Tenant Representation
• Investment Analysis
• Real Estate Appraisal
• Problem Solving
• Contract Management
• Lease Negotiations
Jacksonville School for Autism
Non-profit private school dedicated to helping individuals with Autism
Board Member (2020 - present)
Beaver Street Enterprise Center
A Fresh Ministries Initiative
Board Member (2018 – present)
Atlantic Beach Athletic Association
Little League Baseball Coach for 8 seasons
All Stars and State
Family and Interests
A Jacksonville native, Cord lives in Atlantic Beach with his wife Joy and two children, Ella (and undergrad at FSU) and C.J. He enjoys spending time with his family, boating, water skiing, in-shore fishing and golf.

Donald Griffith Maurer, Jr.
Associate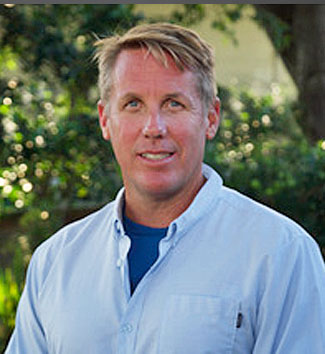 Beau Maurer – was born, raised and educated in Jacksonville, Florida. Ever industrious and opportunistic, his first post-college career stint began at the bottom of a small manufacturing company, Ocean & Earth USA, and working his way up to eventually run and buy it, understanding that relocating it to California was a necessary step to ensure its ultimate success. Eventually selling the company, Beau began a long, productive career with O'Neill, a Californian surf wear and wetsuit brand that has been flourishing since 1952. As a retail marketing manager and special events coordinator, his intuition and people skills taught him how to transform vanilla box spaces into profitable operations. This experience provided a foundation for continued career growth with O'Neill as Beau eventually moved back to Jacksonville and, for 25 years, covered the entire eastern seaboard from Virginia to Key West, and Central America, seeing double-digit sales growth every year. Despite a transitioning retail environment that was quickly moving into an online atmosphere, long-standing relationships formed with trust and honesty continued to work in his favor. In 2017, Beau brought his retail and business expertise to the Cordell Group's brokerage team with an emphasis on Buyer and Tenant representation. Out of the gate, Beau leveraged a previous relationship where he learned of a pending bank merger, and was able to turn a shuttering bank branch into a $2MM transaction. In addition to helping several law firms find ideal locations, he has worked with Orthotic & Prosthetic Centers, Callaway Roofing, Peterbrooke Chocolatiers and Salt & Fire, achieving remarkable success in a short period of time.

Career Highlights
O'Neill - Ranked #1 Nationally for Core Accounts 2018
O'Neill - Ranked #1 in Florida for Core Accounts 2011, 2013, 2014, 2017
O'Neill – Ranked #1 out of 33 Nationally for all product brands 2009
Future Fins – Ranked #1 in overall sales growth 2017, 2018
Ocean & Earth USA – 110% sales growth 2000
Ocean & Earth USA – 100% sales growth 1999

Andy Lee
Associate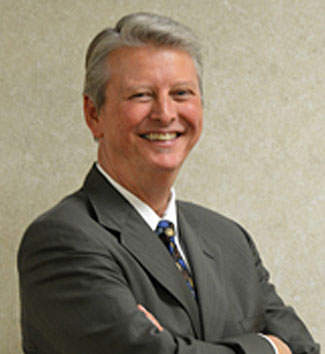 The value of having a real estate agent that grew up in Jacksonville is critical to understanding and appreciating the uniqueness of this area and all that it has to offer such as it's vibrant, but quiet personality, it's eclectic, yet traditional lifestyle and especially the beauty of it's mix of old and new. This area is a true community, in the heart of this growing city.
Andy is your real estate agent that keeps his finger on the pulse of the market and the city. Let him help you with your real estate needs. Whether buying, selling or investing, he guarantees focused, personal attention to his clients and detailed, professional execution of your transaction.

Steve Carey
Director of Marketing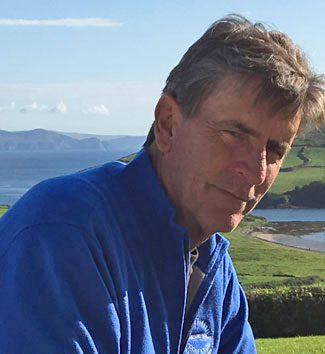 Steve has been a resident of Jacksonville since 1978 and has lived in Atlantic Beach for the last 38 years. He has worked for the Cordell Group since 2006 as the Director of Marketing.
Having run a successful web development firm for the past 24 years with hundreds of clients, he has created an integrated network of long-standing relationships with real estate agents and brokers, land developers, home inspectors and mortgage representatives.
These relationships and his understanding of the local marketplace provide a strong foundation to properly evaluate current market conditions to determine the right marketing course for the Cordell Group.

Douglas G. Maier
Associate

HIGHLIGHTS OF QUALIFICATIONS
Over 30 years of construction and development management experience

Thoroughly experienced in all aspects of land acquisition, development, and construction

Key consultant for the approval of Developments of Regional Impact (DRI's), Plan Unit Developments (PUD's) and Golf & Country Club Communities

Extensive knowledge and practice in public (CDD) and private infrastructure facilities

Hands-on experience as general manager, project manager, superintendent and craftsman

Repeated success in completing projects on time and within budget while maintaining high quality

Expertise in land acquisition for improved, unimproved and distressed properties

Managed and coordinated lots sales to national and regional builders

Constructed over 3,500 single family homes and multi-family units

Entitled and/or developed over 15,000 single family lots

Managed the start-up of three home building operations

Responsible for the overall profitability of land development and home building operations

PROFESSIONAL EXPERIENCE
Accomplished in acquisition and management of all phases of development and construction in residential, commercial, and master planned communities. Responsible for engaging all personnel including project management, land brokers, field staff, office administration, suppliers, subcontractors, engineers, and other consultants.
MANAGEMENT OF EXTERNAL OPERATIONS
Successfully directed projects sized from 10 to 500 million as owner's representative

Responsible for the site development activities from inception, entitlement, and permitting through construction and build-out

Provided due diligence to acquire real estate properties, prepared analyses and recommendations

Established construction procedures / schedules / quality control / product delivery

Responsible for product development from conception through sale to homebuyer

Directed the preparation and processing of architectural and civil drawings

Negotiated contracts, coordinated contract work and managed daily field activities

Supervised earthwork, underground utilities, road improvements and public facilities

Supervised the preparation of engineering drawings / submittals / shop drawings

Developed model homes / sales facilities / selection centers

Developed golf courses with all pertinent facilities: clubhouse, maintenance, recreation, etc.

Coordinated environmental permits: ACOE / SJRWMD / FDEP / EPA

Successfully coordinated the sale of a private utility to a public entity

Negotiated developer agreements with governmental agencies

MANAGEMENT OF INTERNAL OPERATIONS
Participated in forward planning for the entire company operations as a member of the executive management team

Established and monitored project budgets from land acquisition through development and build-out

Developed financial model assumptions and projections, evaluated land opportunities

Provided land planning oversight to optimize land values for highest and best use

Managed and coordinated land developments for national and regional builders

Facilitated builder lot takedowns, amendments, lot selections and sales and marketing efforts

Successfully monitored and maintained company cash flow

Monthly / annual / project / expenditure forecasting

Determined bulk delivery of land sales to merchant builders

Acquired construction financing through bank loans and Community Development Districts

Monitored project draw requests and financial submittals

SALES AND MARKETING
Implemented progressive pricing strategy for residential product

Skilled in identifying target markets and matching product to the end user

Established sales management & community sales representatives for new home construction

Monitored completion through statistical analysis & project evaluations

Designed and managed advertising program including media & signage

Implemented company purchase agreements / change orders / buyer selection process

Developed homebuyer warranty manuals and design guidelines and implemented CC&R's

Effectively conducted sales transaction negotiations

Organized buyer upgrade program as a profit center

Established and maintained successful builder/homeowner association relationship
EDUCATION
Bachelor of Science – Madonna University, Livonia, Michigan
Graduate, United States Naval Officer Candidate School, Rhode Island (Commissioned Officer)
Professional Certificate in Real Estate Development - University of California at San Diego
(1984-1990) – Courses in Real Estate Development, Construction & Environmental Management
PAST & CURRENT PROFESSIONAL CREDENTIALS & AFFLIATIONS
Licensed General Contractor - State of Florida (Active Status CGC #1510122)
Licensed Inspector - State of Florida (Active Status)
Licensed General Contractor - State of California (Inactive Status)
Licensed Building Contractor - State of Michigan (Inactive Status)
CDD Board Member - Developer Representative – Tison's Landing CDD (Yellow Bluff Landing)
POA Board Member – Jacksonville Golf & Country Club
POA Board Member - Yellow Bluff Landing
POA Board Member - Old San Jose on the River
Previous CDD Board Member - Moultrie Creek CDD
Previous Board Member - James Island, Sawmill Lakes & St, Johns Golf & Country Club
Member of Jacksonville Northeast Florida Builders Association
Member of Urban Land Institute
Member NACHI - National Association of Home Inspectors